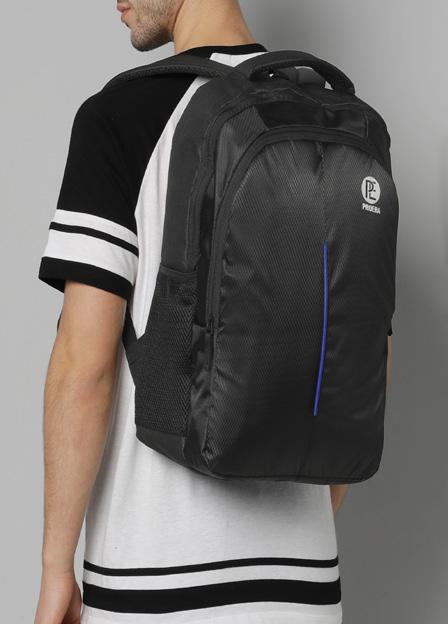 A backpack is a sizeable valuable bag for carrying things on your back. A backpack is mainly helpful for people who go camping. When you travel, you can have a backpack to bring clothes and other essential items. You can spend less money on buying a backpack. A backpack should be durable for carrying heavy loads while traveling.
Process of Choosing College Backpack
When you decide to choose the college backpack supplier, you should consider the following factors-
First, consider the fabric quality. Try to choose lightweight but durable fabric for your backpack.
Consider the latest trend or style while choosing the backpack.
Try to choose comfortable straps and a padding system to support the backpack weight on your shoulders.
Make sure that the straps are wide enough to carry the bag,
TraditionalCollege Backpack
This type of backpack is helpful for college and office goers. It is affordable and lightweight. This college backpack is usually the most popular backpack design. It is inexpensive, spacious and versatile. You can use them for school, college, and office. The method of the backpack is simple, but it is immense.
Front loading capacity is the main feature of this backpack. Some backpacks have additional pockets to store smaller items. The traditional college backpack is waterproof. It is a comfortable backpack because there is a padding system on the backside of it.
The Unique Features of a Laptop Backpack
A laptop backpack is a unique, functional, organized backpack. It is suitable for college and office. People can carry a laptop in this bag. You can get a padded laptop compartment in this bag that keeps the computer safe.
You can reach multiple pockets and rooms in this bag to systematically organize headphones, chargers, keys, pens, notebooks, sunglass, and tablets. A soft backside and padded straps are the main features of this backpack. This backpack can provide professional looking and minimalistic appearance.
Requirement of Using a Leather Backpack
A leather backpack is suitable for college and office goers. It is expensive due to the leather material. It is heavier than a regular backpack. It is much more durable than other materials. A leather backpack is stable enough and can provide a vintage appearance.
It is very much popular compared with a regular backpack. A leather backpack is heavier, and it is comfortable. People prefer to use leather backpacks over traditional backpacks. If you prefer a leather backpack, try to choose authentic leather. It should not be faux.
Personal Item Backpack
A personal item backpack is the best combination with a suitcase. It is affordable and lightweight. You can store essential unique items in this backpack. The size of this backpack is so small thus you can carry personal daily usage products in this backpack.
A personal backpack is at most 17 to 18 inches. It will help if you take this bag for traveling. It is comfortable and spacious.
Try to choose any authentic online portal or college backpack supplier while buying any backpack