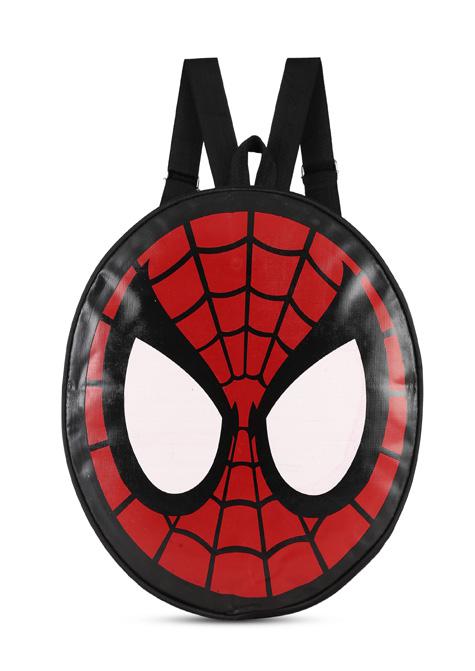 For many decades, youngsters have been enthralled by the renowned character Spiderman. Young fans have a particular place in their hearts for Spiderman Kids Backpacks when it comes to accessories. Let's see why youngsters enjoy Spiderman Backpacks by a Spiderman Kids Backpack Manufacturer. We will also focus on how they make a cherished travel companion.
Identification Power
Children want to relate to the characters they admire. Spiderman is a well-liked superhero who is renowned for his valour, tenacity, and sense of justice. Children who carry a Spiderman Kids Backpack feel closer to the web-slinger than they otherwise would.
It sparks their creativity and enables children to picture themselves as superheroes. They get prepared to face any obstacle like their hero, Spiderman.
Bright and Captivating Design
The colourful and striking design of the Spiderman Kids Backpacks immediately catches the attention of young enthusiasts. The spider insignia and well-known red and blue colour scheme combine to provide a distinctive rucksack. It stands out from the competition.
Kids happily flaunt the bag by a Spiderman Kids Backpack Manufacturer to their peers. This is because of its striking design, which adds some excitement and style to their regular travels.
Individualised Expression
Children have the chance to show their hobbies and preferences with Spiderman Kids Backpacks. Children may express their affection for Spiderman. They can show off their unique personalities by selecting a rucksack that features their favourite superhero.
It turns into a fashion statement that shows how much they adore the character. It gives them a sense of identity.
Strength and assurance
Children may develop courage and confidence by using a Spiderman Kids Backpack. They feel more confident as they go about their regular routines knowing that their favourite superhero has their back.
Their self-confidence and positive outlook are boosted by the appearance of Spiderman in their bag. It acts as a reminder that kids have the power to tackle difficulties and get over hurdles.
Functionality and Realism
Spiderman Kids Backpacks are not only functional but also enthral kids with their style. These backpacks are made with utility in mind and have plenty of room and compartments. These are essential for storing necessities like school materials, toys, and other items.
For kids of all sizes, the adjustable straps provide a comfortable fit. These make it simple for them to carry their possessions. Kids and parents alike love Spiderman Kids Backpacks because of their unique blend of design and functionality.
Sense of Connection
For a lot of kids, Spiderman is more than simply an imaginary friend. He also inspires them and helps them feel something. Through movies, animations, and comic books, Spiderman frequently becomes a beloved character among children.
The possession of a Spiderman Kids Backpack solidifies this tie between the youngster and their favourite superhero. It turns into a prized treasure with sentimental worth that inspires delight and enthusiasm.
Imagination And Role-Playing
The Spiderman Kids Backpacks serve as stimuli for role acting and creative play. Children like acting out the exploits of their favourite superheroes, and the rucksack quickly establishes itself as an indispensable item.
They can see themselves wearing a Spiderman-inspired backpack, swinging from buildings, taking on villains and saving the day. Children's problem-solving, narrative, and creative abilities are fostered through this imaginative play.
Conclusion
Due to their association with the superhero, colourful design, an opportunity for role-playing, personal expression, and empowerment, Spiderman Kids Backpacks occupy a particular place in children's hearts. These backpacks become beloved items that youngsters take with them on their daily adventures. They keep on inspiring a sense of self-assurance, delight, and inventiveness within children.