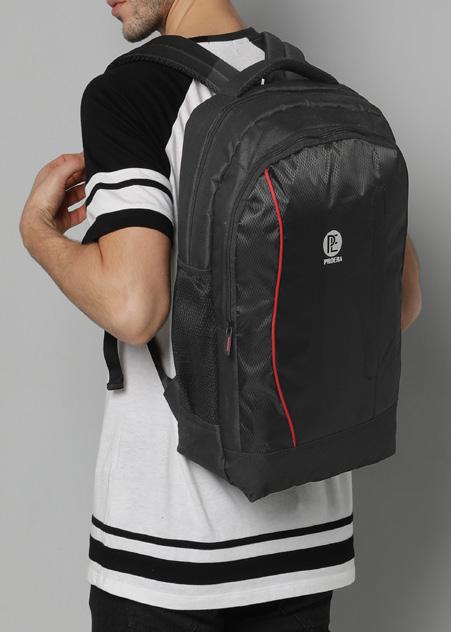 Stepping into college is a breezy phase of life. The freedom to wear the choice of clothes beyond the school uniform is a basic incentive. At this stage of life, it is also important to be mindful of other accessories that accompany you to the college classroom. It is your college backpack.
How Much Can Your Backpack Carry?
You need to know what kind of backpack would suit your need. At the college level, you need to purchase a sturdy and durable backpack that may carry on for a longer period.
The number of items in your backpack is bound to increase. They necessarily include lots of books and reference materials from the library. You may also have to carry valuable items such as a laptop in your backpack. You need to be assured that your backpack will withstand all the pressure.
Things To Look For While Buying A Waterproof Backpack?
There are a few things you have to ascertain before picking up a backpack. Choices are aplenty once you land up in the market or browse online. Ask yourself a few questions. But be sure to buy from a well-known Waterproof College Backpack Supplier.
What Material Is The Backpack Made Of?
This is the most important question to ask. After all, it protects your belongings from harsh weather conditions such as rain and snowfall with the right kind of material. It will keep your things safe despite the outside weather.
Which Is The Ideal Size For My Backpack?
Waterproof College Backpack Supplier generally make them of a standard size that accommodates all your books and stationery with ease. So that if you get caught in that rain, your belongings are not damaged.
Is There Enough Space To Store Smaller Stuff?
Waterproof backpacks may have an extra as well as a large pocket. These are for storing your dripping foldable umbrella. You may not find this in a regular backpack in dry weather conditions, these will surely be handy.
What Will Be The Quality Of Zippers?
Waterproof backpacks have another advantage. They invariably have zippers for all the compartments. More so, these zippers are kept concealed under the waterproof material.
Will A Waterproof Backpack Be Costlier?
Among other options for backpacks, the waterproof ones may have an edge over pricing. They are more reasonably priced.
It Is Important To Know From Where To Buy Your Backpack
There are numerous options in the market to purchase a waterproof college backpack. Foremost, it is always good to purchase your backpack from a genuine Waterproof College Backpack Supplier. Know the reasons.
Quality- An authentic Waterproof College Backpack Supplier will be honest about the quality and material that has been used to manufacture the backpack. The general materials used for waterproofing are nylon and polyester. Genuine stuff may also have a coating inside for extra protection.
Durability- The backpack has good stitching that would be reinforced to make it durable and will last through your college years.
Take your time in finding a trustworthy Waterproof College Backpack Supplier before you lay your hands on any backpack. After all, in certain aspects brand value matters more than anything else.